BEETWEN TWO LIGHTS
choregie project / Music theatre Transparant, Netherlands kamerkoor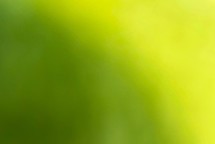 BETWEEN TWO LIGHTS (work in progress)
choregie project
Is this death now? The time I feared, but when it came, is it no longer time?
composer: Huang Ruo (CN, USA)
concept and direction: Karmina Šilec (SI)
performers: Netherlands Kamerkoor (NL), HERMESensemble (BE)
conductor: Peter Dijkstra (NL)
Produced by: Muziektheater Transparant and Nederlands Kamerkoor
In coproduction with: O. Festival for Opera.Music.Theatre, deSingel, Concertgebouw Brugge
Premiere: April 2023, All Arias festival, Bruges
BETWEEN TWO LIGHTS is inspired by the centuries old Bardo Thodol, also known in the West as The Tibetan Book of the Dead.
The Tibetan text is intended to guide one through, the experiences that the consciousness has after death, traversing the intermediate state (bar do), the interval between death and rebirth -death is just… separation from something. The text also includes chapters on the signs of death and rituals to undertake when death is coming closer, or has taken place.
Musical and theatrical interpretation is on an abstract, universal level, in which we intend to focus on the limbo, a time between the two lights: the light of previous life and the light of the next. During this period the light of one's previous life is dimed, and the light of the next life does not appear yet. As a metaphor, this state can resemble the time in a life when our paths of moving backwards or forwards are not seen or made possible.
Where should I go and what should I do? …that I never meet myself again.
cast: choir
percussion instruments
duration: cca 80 minutes without intermission