MUSIC THEATRE NOW award 2021
Threnos (for the Throat) awarded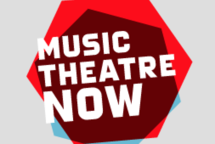 Karmina Šilec awarded with Music Theatre NOW! award for production THRENOS (for the Throat).
Music Theatre NOW is the premier competition for first productions of new works, which have been professionally created anywhere in the world. Since 2008 more than 1000 world premieres of new opera and music theatre have entered the competition to take part in this unique convention that brings together practitioners and presenters from across the globe. This year more than 150 competitors from around the globe competed for this prestigious award.
Threnos (for the Throat) was premiered in Slovenia in March 2020. Apart from the composer Jacob Cooper (USA) and stage and music director Karmina Šilec (SI), the project was designed by an international artistic team composed of poet Dora Malech (USA), set designer Dorian Šilec Petek (SI), author of drawings and videos Young Joo Lee (USA, KR), artistic collaborator Sidra Bell (USA), costume designer Tina Bonča, lighting designer Andrej Hajdinjak. Threnos was performed by CHOREGIE New Music Theatre (SI), produced by Carmina Slovenica.
Threnos brings to the stage that which is so often hidden behind the scenes in a performance that offers space for reckoning and reflection. Slaughterhouses are a place where man, machine and animal meet. Through this connection Threnos is questioning the contemporary social paradigm in which man, by excessive praising of his own culture, almost completely destroys nature.
THRENOS (for the Throat) is an exciting piece not only because of the ritual in which it engages the audience, but also because it has a strong message. The notion of understanding nature and reflection of society through the metaphor of mourning animals, stands as an experience in which connection is assured. Also the musical composition stands out as an invocation for communities, and for beauty that is given an inspirational interspace for internal reflection by the strong formality of the staging. (Jury of Music Theatre Now 2021)
The presentation of Threnos in front of presenters, publishers and festival makers, will be at the Music Theatre NOW meeting in Rotterdam in May 2022, during the O. Festival.
This is Karmina Šilec's second MTN award, the first being the performance From time immemorial…in the category Music Beyond Opera , produced by the Slovene National Theater Maribor (2008). This year's Music Theatre NOW award is an addition to the set of recognitions to Karmina Šilec for her work in the field of new music theatre; among them the Russian Golden Mask, the nomination for the Europe Theater Prize Theatrical Realities (EPTR), the Prešeren Fund Award, and others.
…Threnos (for the Throat) is a masterly example of exciting music theatre, brimming with surreal moments, deeply emotive and gripping." (ARTS TALK MAGAZINE, NL, 2020)
... the projectsin the production of CS keep amazing us with their attunement with the topical issues, often anticipating certain themes which we later bring to life in reality. ... (Večer, 2020)
… The industrialization of death manifests itself in the play with repetitiveness, mechanics, laboratory sterility, minimalism ... and this applies to music as well as to choreography, costume design and set design. (Delo, 2020)
... The performers, musicians with their presence and execuition once again showed the polyvalence of their talents and abilities ... (Večer, 2020)
…Threnos once again reminded us of the excellence of the Carmina Slovenica, and of its exploring of all the boundaries of music and the stage. The exciting meta-composition and suggestive execution functioned powerfully and convincingly in all its elements. ... (Večer, 2000)
… it is a questioning of the contemporary social paradigm in which man, by excessive praising of his own culture, almost completely destroys nature. This further leads to the reflection of how nature can nevertheless survive, perhaps even without man, and whether, as a consequence, this human-machine relationship can bring us a different view of the man-animal relationship. This human-machine-animal triangle is, in the extreme, interfering with human issues and placing them as some naked lawless bodies in the global processes of control and killing. This also guided the staging that leans on these spaces. The sonic processing of the human voice represents this aspect of the "machine" and is reminiscent of the fragility and vulnerability of the human and animal voice, as well as of some kind of expansion of life, or of the living as a whole …Delo, 2020)