DERT
endemic songs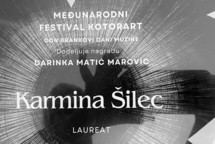 The dramaturgical arc of DERT raises questions about the choice and sexual identity in the modern society through the disappearing practice of women transforming themselves into men as a means of upholding their family honour and surviving in an isolated, impoverished, and intensely patriarchal part of the world.
In many traditional cultures, virginity holds a special status. Lifelong vows of chastity often involved seclusion and exclusion from the usual social concerns of survival, sensual pleasures, and family life.
DERT present a fascinating inversion of these practices: virginity oath of sworn virgins offered a path to social inclusion and power.
Performed by: New music theatre CHOREGIE
music: Tellu Turkka
texts: Karmina Silec
Produced by: Carmina Slovenica
expected premiere: january 2021