Festival Choregie aka Choregie
new music theatre platform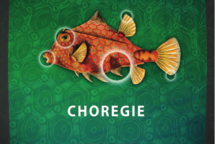 The Festival Choregie was established in 2010. It operates on three platforms: as an international festival, an international competition and a cycle. All three editions introduce innovative programming which explores works of different genres in the field of new music theatre, breaks down boundaries between art disciplines, opens up thoughts, perception and experience.
By "new music theatre" we mean performances which demonstrate a new development in the art form of music theatre when it is not opera, operetta or musical.
The festival is open to experimental productions that go beyond the frontiers of the genre, as long as they can be seen as music theatre.
Choregie festival is a space for meetings and the exchanging of experience among various Slovene and international artists, and at the same time develops theoretical thought about what music theatre actually is.
produced by Choregie - New Music Theatre