Choregie technique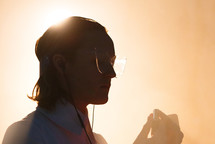 The Choregie technique is a combination of didactics, teambuilding, body and mind laboratory, voice Exploratorium, and other. As a whole, the Choregie technique leads to higher performance abilities for each individual in a group as well as the ensemble as such.
Motion:
Movement as a tool of expression
Voice Exploratorium:
Voice as Center
Extended Vocal Techniques
Sculpting:
Mental training
Imagining:
Laboratory of experience
Improvisation
Rituals:
Rituals
Team building

More:
Nowadays, Choregie is being used increasingly in different parts of the world in study processes of various ensembles. The Choregie technique refers to an awakening of a creative state. The technique consists of many components which one has to get to know individually and develop on all levels of work, from rehearsals to the premiere.
Choregie emphases are: understand, feel, experience, be aware of, come in contact with, touch on, cooperate, give meaning to something.
The main elements of the Choregie technique are: motion, voice laboratory, sculpting, rituals, imagining.

Motion
Motion is actively incorporated into all segments of work and is not present only in the final product as movement on stage or choreography. Movement is at work in improvisations (vocal, motive, rhythmic, dramatic), it is involved in the vocal technique, diction, intonation and rhythm, in mental training, teambuilding, relaxation and physical training.

Voice Exploratorium
The process of working with voice could be called the Voice Laboratory or better, Voice Exploratorium. Voice is the basic central element of exploration. We explore new sounds, new vocal techniques, new forms of vocal expression whereby voice is understood as an instrument, as a convincing, eloquent, brilliant and tangible language in itself. It is an exploration of dimensions of how voice can be used in the broadest possible sense.

Sculpting
Sculpting is a laboratory of mind, emotions and expression in general. This field of research of the inside of performers is an exciting territory focused mostly on the removing of certain reluctances or barriers of the performers, mental as well as physical.
Rituals
When performing on stage we like the performers to appear as natural as possible, with an honest presence which we come close to when we are in a ritual. We still carry ritual roots deep inside, even though it seems that there is not much left of the ritual today. Therefore, in the search of this primal feeling when singing and creating in general, we focus on dimensions of the ritual.

Imagining
Imagination is actually crucial for whatever we do in life. It is in a sense a vision of what is to happen in the future. With the technique of imagining we achieve insights into the inner world of the performers where inner forces of concentration and imagination spring to life. These insights help the performers to grow, to open up to various new dimensions and at the same time mature in the understanding that their role is the transfer of various imagining to the audience. Imagining, regardless of its form, is closely linked to the terms such as concentration, motivation, collective connectedness, elimination of obstacles, encouraging of creativity, etc.